March, April and May Workshop Schedule
By: Margaret Swain - 3/20/2013

Here is a list of upcoming workshops and conferences for music and dance educators in WA, OR and British Columbia. Mad Robin Music will have a display at several of these events (see listings in italics). March 22, 2013

Holy Family Parish School
featuring Janet Greene
Holy Family School - Kirkland, WA
Info. HERE Registration form HEREMarch 23, 2013
Evergreen Orff Chapter
featuring Tim Wiegand
Energize Your Classroom, then Light Up the Stage!
Daffodil Elementary - Sumner, WA
Info. at www.evergreenorffchapter.com April 13, 2013
BC Orff Chapter
Sharing Session: Replay of re:Play!


featuring V. Fer, T Minichiello, B. Sled, and F. Veikle
York House School - Vancouver, B.C.
Info at: www.bcorff.ca April 19-21, 2013
Northern California American Orff-Schulwerk Association
featuring Linda Tillery, Doug Goodkin, and Marty Wehner
with Connie Doolan, Sofia López-Ibor, Derique McGee and Jackie Rago
Jazz and Orff Schulwerk: Roots and Branches
Hidden Valley Music Seminar - Carmel Valley, CA
Info. at www.ncaosa.org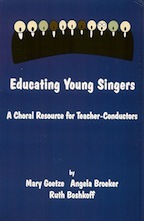 April 20, 2013
Southwest WA and OR Kodály Educators
featuring Kelly Foster Griffin
Developing a Tuneful Choir
Valley Community Presbyterian Church - Portland, OR
Info. at www.swoke.org April 20, 2013
Portland Orff Chapter
featuring Nick Wild
The Catlin Gabel School - Portland, OR
Info. at www.portlandorff.orgMay 4, 2013
Northwest Kodaly Educators
featuring Tanya LeJeune
Assessment and Electronic Engagement in the Music Classroom
Meridian Park Elementary School - Shoreline, WA
Info. at www.nke-oake.org
Back to Category List
Margaret Swain

I enjoy working to connect teachers to quality books and instruments for music and dance education. I hope you find my blog useful and interesting.
Orff Instrument Repair (more)

Courses and Classes for Teachers (more)

Mallets (more)

Product Spotlights (more)

Orff Instruments (more)